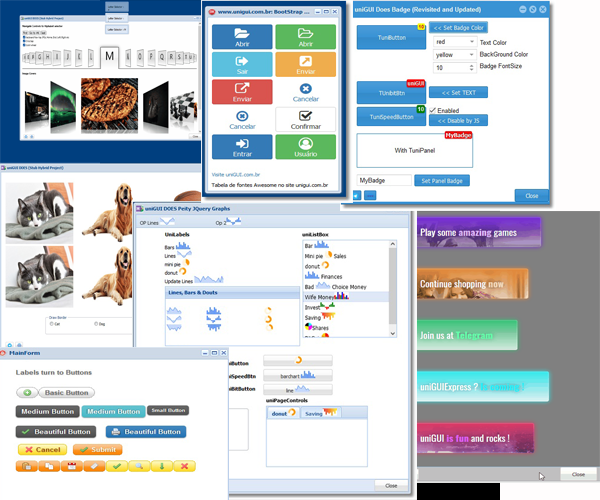 Plan Gold

- Everything contained in the Silver plan and the special Apps that are currently sold separately: (16 available at this moment). See list of our app at item "Projects for Sale". You will have access to all of them during a year, you will receive all the new projects and apps published on our site in that category together with the Silver content.

- We will launch a new complete App per month.
- Launch promotion: $1499.00 - Annual enrollment
- See that the individual acquisition of these programs is more than $3,000.00. You have access to all new releases and updates also and you got more than 130 prj !.

"All About...","uniGUI DOES..."
AND AlL APPs
Series for only $1499,90 (USD)

updated, easy to use and ready-to-go !
No Brasil, Depósitos via PIX
Valor R$ 2500,00

Questions ? WhatsApp / Telegram
+55-11-98620-7676
OutSide Brazil, Buy via PayPal and get you pack in a few minutes